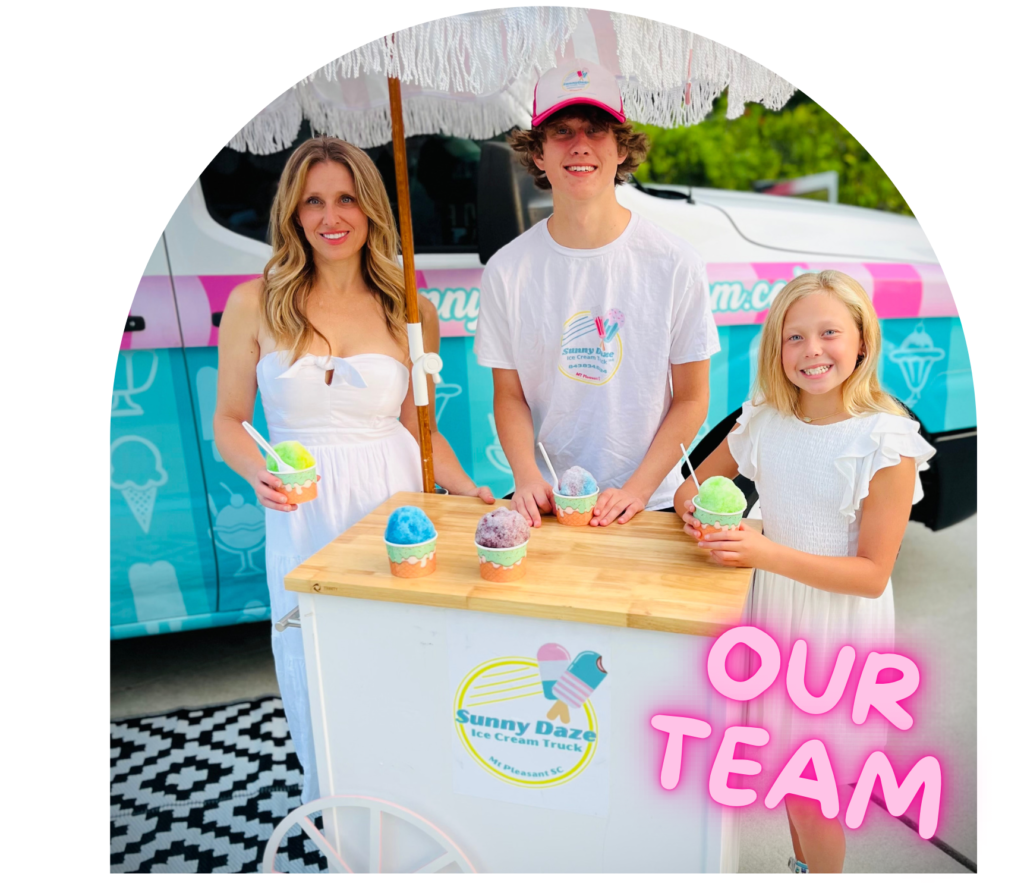 The Sunny Daze Ice Cream Truck is a family owned business that has a large variety of novelty ice cream treats to choose from as well as a selection of refreshing popsicles, delicious Shaved Ice, and even free pup pops for our furry friends – we have something for everyone!
We are a family-owned and operated business owned locally right here in beautiful Mount Pleasant South Carolina
Look for our ice cream truck in your neighborhood – we strive to serve all of Mount Pleasant, Charleston, Goose Creek, and North Charleston. If you haven't seen us lately, contact us directly and we'll swing by the next time we are out!
We have over 40 different varieties of ice cream treats and more than 30 flavors of Shaved to choose from
We also cater to special private events (click on the Special Events menu above for more information)
We are fully insured and licensed in Mount Pleasant, Charleston/West Ashley, Goose Creek, and North Charleston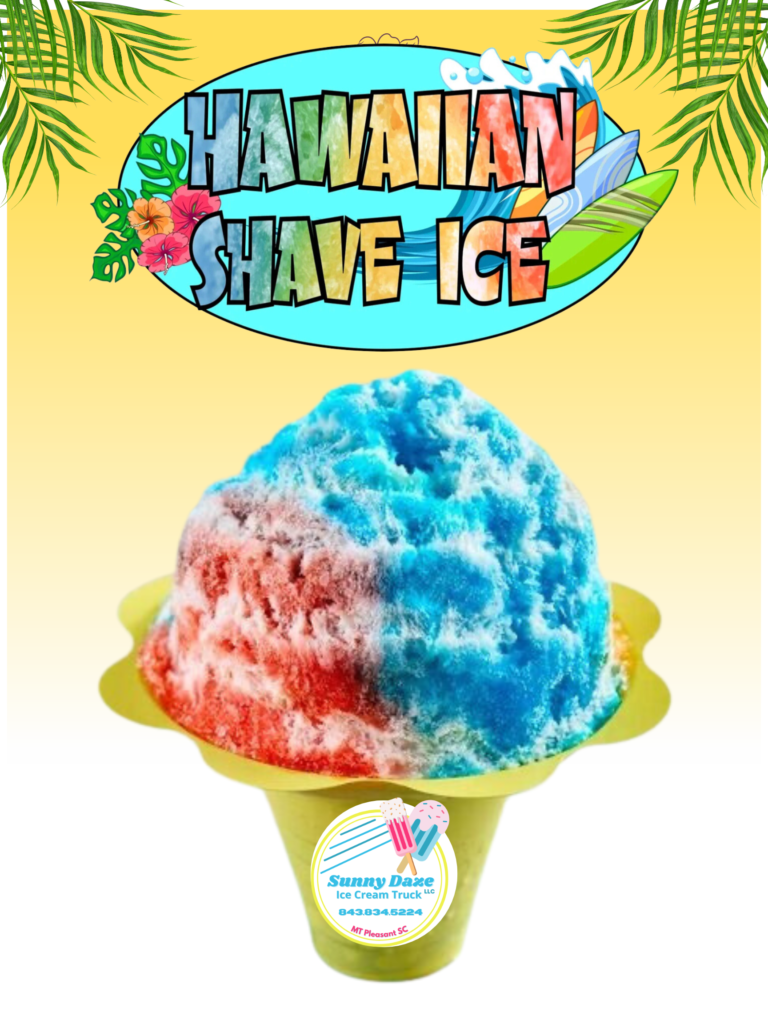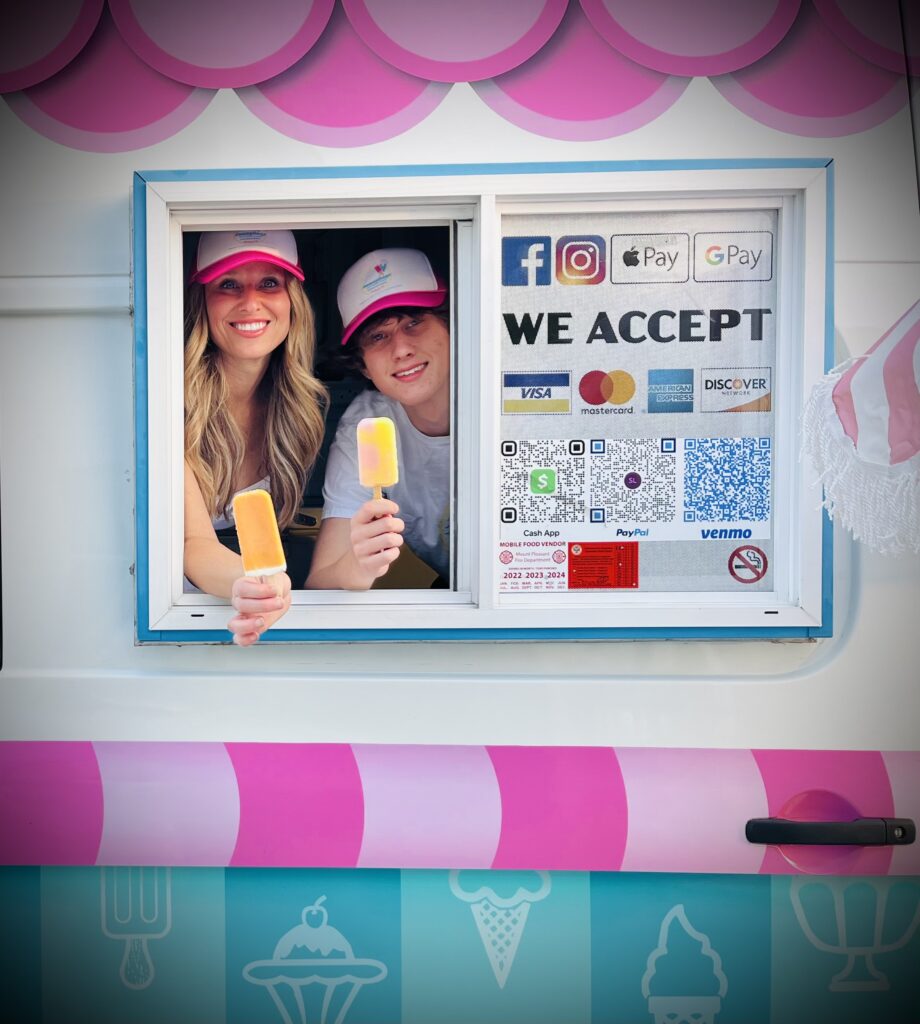 Check out our truck that was recently featured on the popular kids show, Handyman Hal: